ANTTEK VIET NAM EQUIPMENT JSC., was established and developed with the dynamism, creativity and efforts that have been growing constantly, growing with the development. Advances in automation technology.

With modern technical equipment and professional production management, advanced technical staff, Anttek company always creates high quality products, construction schedule and guaranteed delivery, reasonable price. Reasonable to meet the different needs and needs of customers.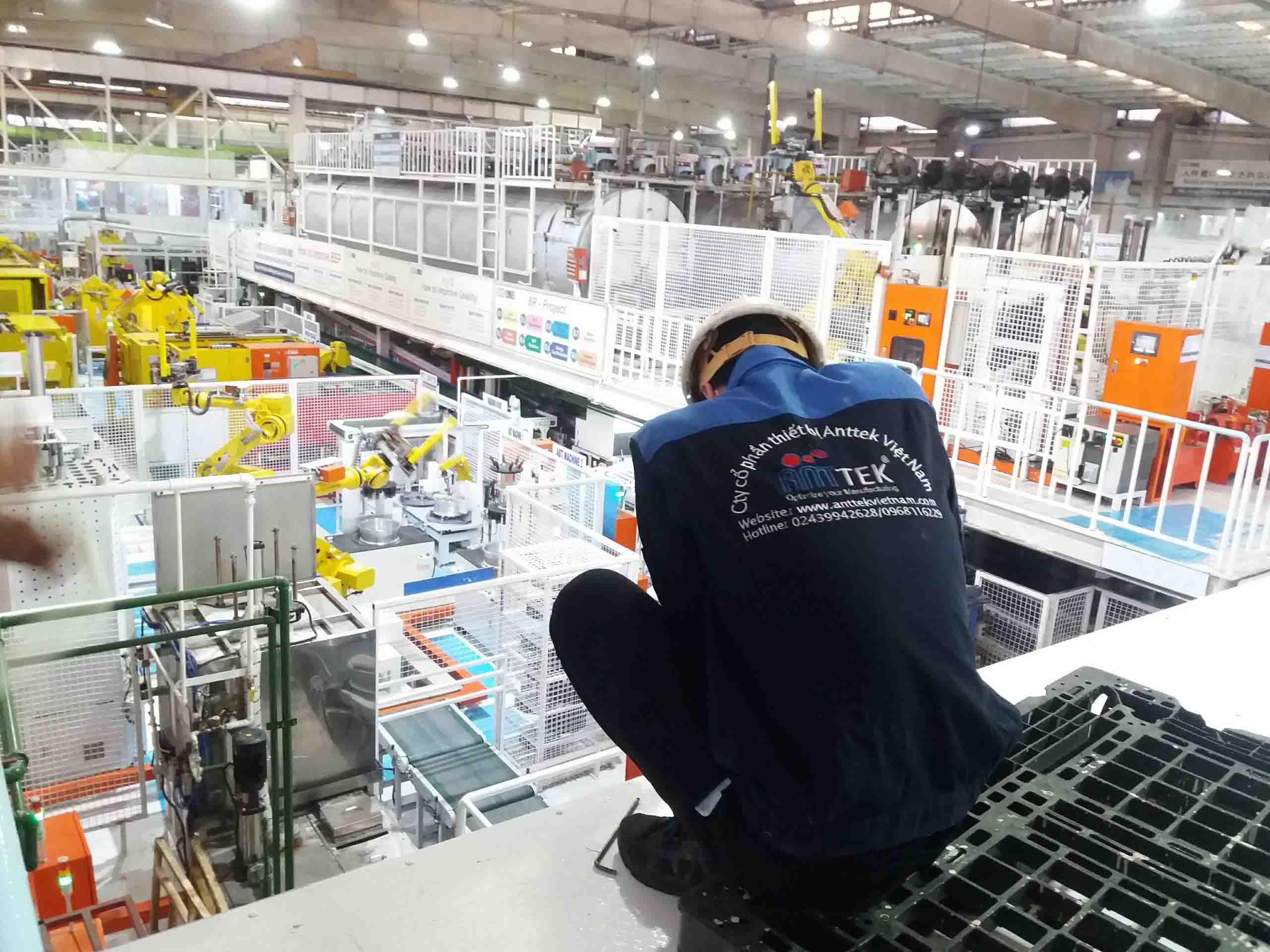 Anttek
"The strength that makes the brand", Anttek makes the main difference is: The high specialization in each department, the high responsibility of the officials and the technical supervisors working seriously and carefully to create out and provide customers with the perfect product to the smallest detail. In addition, the departments frequently exchange work, share difficulties, cultivate modern knowledge of advanced countries, propose initiatives to build a more dynamic, creative and professional Anttek in Every project we take part in.
Motto and development orientation

Working hard with the motto "Cooperation to achieve success", and always orienting on "Continuous improvement and improvement of products" Anttek has always endeavored both human and material resources, building a reputable brand. brand, trust customers with the products we provide.

Having the trust and support of customers, the contribution of customers during the development period is a great encouragement on the development path of Anttek. We will constantly improve and serve our customers the best to always deserve that trust. "

Performance criteria

Anttek Vietnam is proud to bring customers the best modern solutions, quality and the latest technology in automatic production lines over the years. With the operating criteria "Quality products – Best services – Competitive prices", ANTTEK VIETNAM always strives to bring satisfaction and trust to all its customers.