Hose coupling HJ is a material that is increasingly strongly applied and favored because of its flexibility in assembly, the extremely solid attachment of the product to help peace of mind during product use.
More and more widely used in the electronics industry, in clean rooms because of its superiority, can be used as operating tables, plastic coated steel pipes, shopping carts,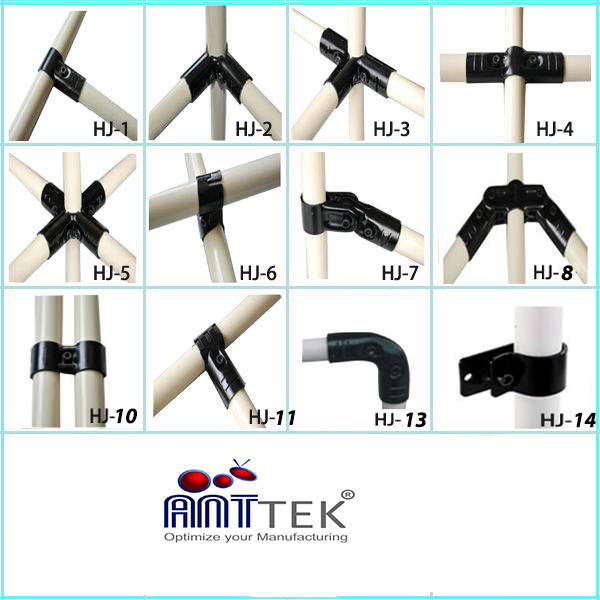 HJ . pipe coupling supplier
Anttek provides different types of HJ couplings from  HJ-1 to HJ-15 according to customer's request  .
Please contact us immediately for advice on choosing the right product, effective, and best price.
Advantages of HJ . coupling
+ HJ Coupling Compact, sturdy.
+ Variety of colors and designs.
+ Two HJ coupling heads can be flexibly rotated to easily adjust devices.
+ Both ends of the product have zen female and male that can be combined to form a zen type according to the user's purpose.
+ Flexible in assembly, eliminating welds, can change size, configuration during use
Features of HJ . Coupling
Color: black – white.
Material: Metal.
Surface treatment: Powder coating/Galvanized/Chrom Plated/Nickel Plated.
Flexible screws, easy to install and use.
Combined with the profiled aluminum bars create many other applications
Application of HJ . pipe coupling
HJ pipe coupling can be used to connect pipes in racks and shelves
Assemble plastic-coated steel pipes to use factory operating tables,  operating tables for workers…
And many applications in other jobs